The Foundation for Indigenous Kids empowers indigenous youth through education, job creation and cultural preservation.
It is widely understood that indigenous peoples are the best stewards of the land. Empowering indigenous youth with the ability to stay in their communities and lead healthy and productive lives is critical.
Your generous donation will allow this to happen. Thank You!
The Foundation for Indigenous Kids, Inc. is a non-profit organization with the IRS designation of 501c3.
meet the locals!
Interested in traveling off-the-beaten path? Don't want to feel like a tourist?
COMMUNITY and Cultural TOURISM
The Foundation for Indigenous Kids, Inc. offers the best in community and cultural tourism.
Experience different aspects of indigenous culture while meeting local people you never would have had the chance to meet as a normal tourist.
Think of it like visiting friends and family you've not yet met!
Fundraising for your organization
No more bake sales! No more selling wrapping paper!
Work with the Foundation for Indigenous Kids and raise money for your school, team, club, church or your favorite non-profit. Earn 30% of what your group purchases in our on-line store.
It's easy to do:
Have a representative from your organization contact us at [email protected]
We will assign a group code, identify the order deadline and record the shipping address for your organization.
Available starting November 9th, 2015
Store
Every time you purchase from our on-line store you are positively impacting the lives of indigenous peoples. The products are fair-trade, sustainably harvested and hand-crafted. The proceeds benefit the Women's Co-op and help fund education, job creation and cultural preservation initiatives. Thank you!
The products are beautiful, quality products crafted with love. We hope you enjoy them!
[recent_products per_page="4″ columns="4″]
WHAT YOU CAN DO
Preserving the Amazon is critical to the the welfare of the Earth and the plants, animals and people that inhabit it. Sitting at home it is hard to know exactly what you can do to help.
You can help by making a one-time or recurring monthly donation, or by volunteering. By supporting the indigenous peoples you are empowering them to be the stewards of the land.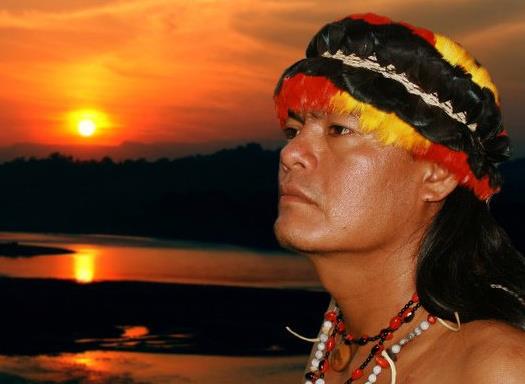 Here are some examples of what your donation can mean:
$50 a month can provide materials for the Women's Co-op

$500 provides plants and tools for a community garden

$1,000 aids the formation of another Women's Co-op

$5,000 purchases PCs and telecommunication equipment for the Rainforest Students
When you volunteer you directly impact the lives of indigenous peoples. You will have the opportunity to offer your skills, experience indigenous cultures and have the time of your life!
Thank you! Without you, our work would not be possible.